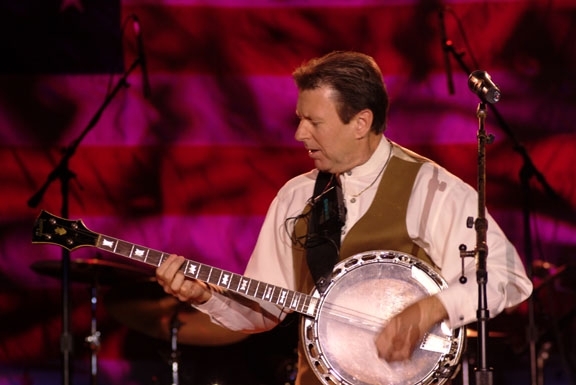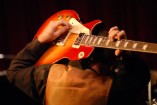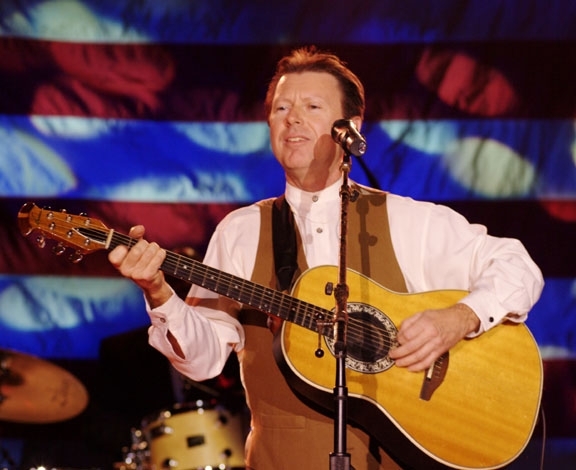 Born in Kentucky, Will Kiefer picked up the guitar at the age of six, and has been entertaining ever since. He was soon performing at school variety shows and dances. Due to the wonderful music program at his high school, Kiefer and select others got to perform with the Cincinnati Symphony Orchestra, as well as jazz workshops featuring Stan Kenton and other jazz greats. Midway through college, Will was offered the opportunity to tour the country with a professional show band, and since then has performed from Alaska to Florida as well as other countries.
Will started out playing guitar and quickly added bass, mandolin, piano, and percussion to his musical arsenal. In his mid-twenties, Kiefer started messing around with a banjo and over the next twenty years he has developed his definite original style and has made it one of his specialty instruments. Kiefer's "Banjomania" show has been enjoyed by thousands of guests aboard cruise ships and riverboats, and was voted several times "Best Show of the Cruise". Will has also thrilled concert goers for the last twenty four years at the world famous Sacramento Jazz Festival. Some of Kiefer's credits include such five-star resorts such as Bermuda's Southampton Princess Hotel, Green Briar Resort, Arizona Biltmore, and The Beverly Hills Hilton.
One of Will's biggest thrills was performing at President Reagan's Inaugural Ball in Washington D.C. Not limited to one genre, Will enjoys all types of music and has opened and or performed with headliners Big Tiny Little, Al Hirt, Jerry Lee Lewis, Johnny Lee, Moe Bandy, The Mickey Finn Show, Roger Miller, Freddie Powers, Stan Kenton, John Phillips, Marshall Tucker Band, The Lawrence Welk All Stars, the list goes on.
Sucessfully tackling other aspects of business: organizing concerts, special events, scheduling for casinos and duties of entertainment, cruise, and tour director aboard ships, Will has the experience and reputation for "getting it done so we can have a little fun". In addition, his speaking ability as emcee in shows, television, aboard a ship and on stage makes him a valued asset for any occasion.
His latest one man band show "Will Kiefer, Live"....a must see experience, is receiving rave reviews in California, Montana, Wyoming, and his home, Oregon.
Will is currently performing regularly for The American Queen Steamboat Co.
Client list: by request.